Meet Our Leaders
The Select Bank executive team and Board of Directors are responsible for ensuring we are serving our customers, shareholders, and the community responsibly. Meet our leadership teams.
Executive Officers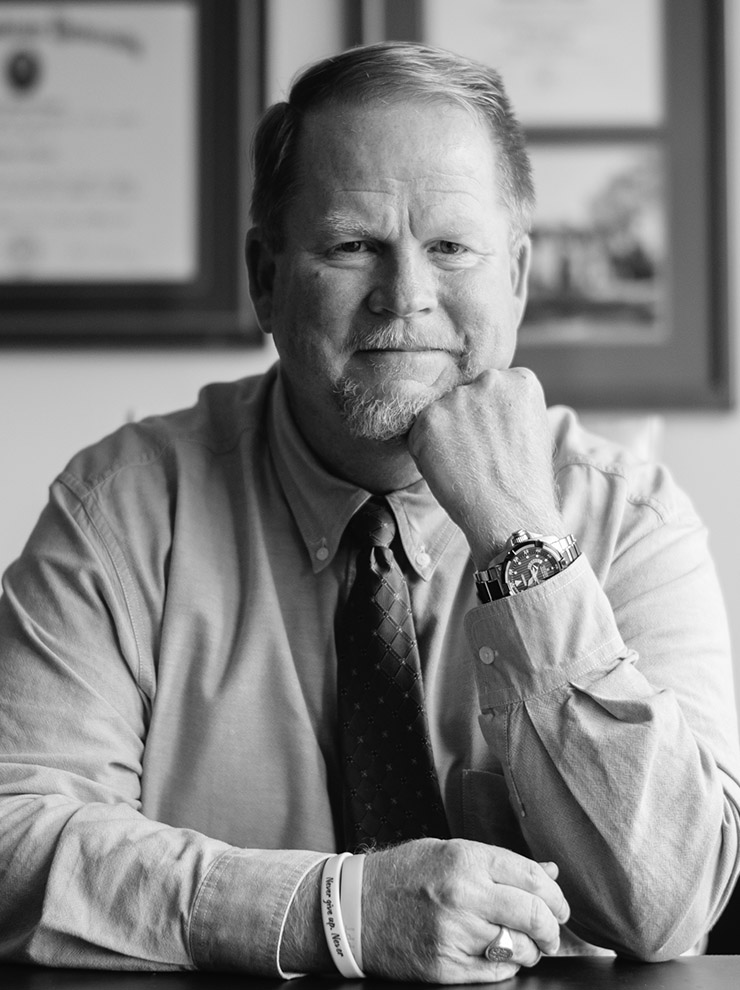 J. Michael Thomas
Senior Credit Advisor
J. Michael Thomas is the Credit Administrator at Select Bank. As CEO, he served on the board of both the bank and the bank holding company, Select Bank Financial Corporation. Mike served as President of Select Bank during its organizational and opening phases. Since its inception in 2006, the bank has grown to $399 million in assets with five full-service branches in Virginia and a Loan Production Office and full-service branch in North Carolina.
A native of Lynchburg, Virginia, Mike graduated from E. C. Glass High School. After graduating from James Madison University, he completed the VBA Banker's School of Bank Management at the University of Virginia. In 2005, Mike received his Masters in Banking from the Graduate School of Banking at LSU.
A financial services veteran with over 35 years of experience in leadership roles in the banking industry, Mike served as Senior Vice President, Senior Lender, ALCO committee member, and Chairman of the Loan Committee of Community First Bank, where he was a founding officer and organizer. Thomas has served in many leadership roles at several Virginia banks, including early banking experience at predecessor banks to both Bank of America and BB&T.
Community involvement is essential to Mike. He has served on many non-profit boards and currently serves on the board of the Greater Lynchburg Habitat for Humanity and is Vice-Chair of the Board of Managers of Centra Specialty Hospital. Mike is a true champion for community banking who highly values the role that the VACB and community bankers play across the Commonwealth in building their local communities. Mike currently serves as the immediate past chairman of the Virginia Association of Community Banks (VACB).
Mike resides in Goode, Virginia. The father of two sons and grandfather to four, Mike enjoys playing tennis and spending time with his family. Mike's guiding principles are Faith, Patience, Persistence, and Humility. His humble approach to family, business, and community is part of what sets Select Bank apart, and his kind and personal approach is part of the Select Bank DNA.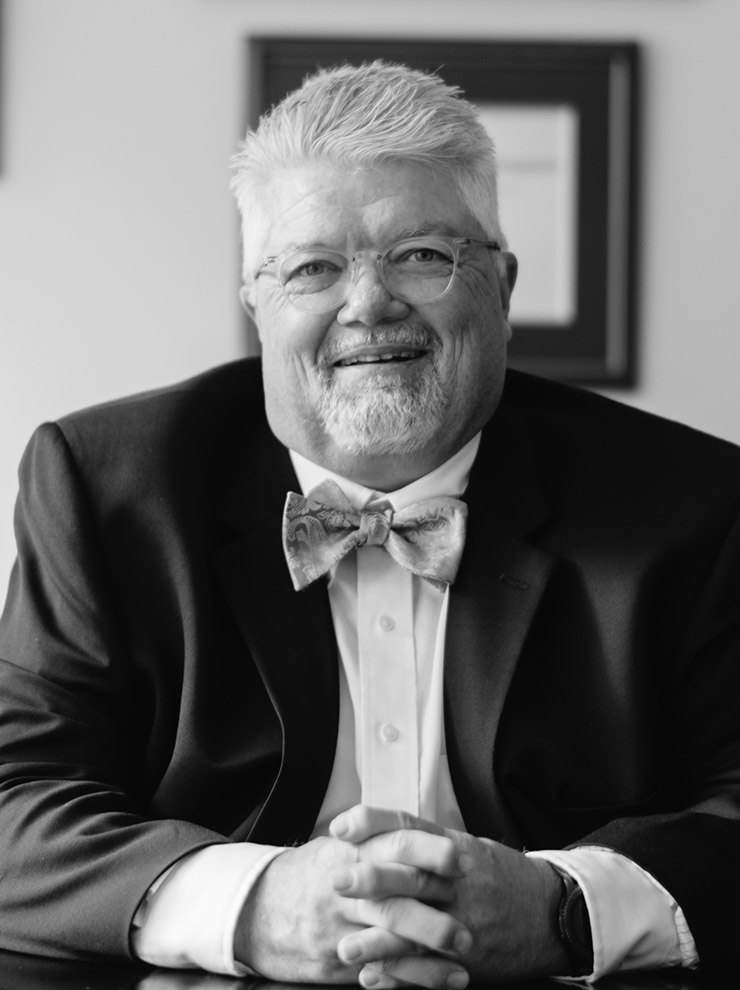 T. Clay Davis
President, Chief Strategy Officer
T. Clay Davis is President and Chief Strategy Officer of Select Bank. As Chief Strategy Officer, he also serves on the bank's board of directors. Clay was a member of the organizing team for Select Bank and oversaw raising over $14MM in capital over a 99-day campaign. During that time, he developed and managed the procurement of contracted core, financial, and ancillary systems for the bank startup.
After graduating from Virginia Tech, Clay received his Masters of Banking from Louisiana State University. He also graduated from the Advanced School of Bank Management at the University of Maryland and the Graduate School of Bank Investments & Financial Management with the University of South Carolina. In addition, Clay received a Darden Executive Education from the University of Virginia in Design Thinking and, completed the Smeal College of Business of Penn State Executive Program in Strategic Leadership.
Clay began his career in finance as Director of Finance and Marketing with Haller Clock Co. of America. He expanded their marketing and sales operation, increasing revenues and implementing a network of manufacturer sales representatives operating throughout North America, Australia, and Europe. He rose to president of Haller Clock and continued to expand their international reach. After his tenure as Chief Financial Officer for Old Dominion Box Company, he transitioned to the banking industry as Chief Financial Officer, Vice President, and Information Technology Officer for Community First Bank, until the organization and de novo of Select Bank in 2006.
With a passion to educate the next generation of community bankers, Clay currently serves as a fellow for the Virginia Bank Management School at the University of Virginia's Darden School of Business. Additionally, Clay also services on the board of directors for Community Bankers' Bank.
Clay's involvement in the community is widespread. He has served on the board of directors for Goode Ruritan, BB&T, Old Dominion Box Company, New Land Industries, Marching Virginians Alumni Association, Blue Ridge Educational Council, and the Lynchburg City Superintendents' Advisory Council.
Clay resides on his farm in Goode, Virginia, with his loving wife; together, they enjoy cooking, technology, and travel. Clay's visionary ability to analyze, extract, apply, and lead with technology and global influence is a remarkable asset to the bank.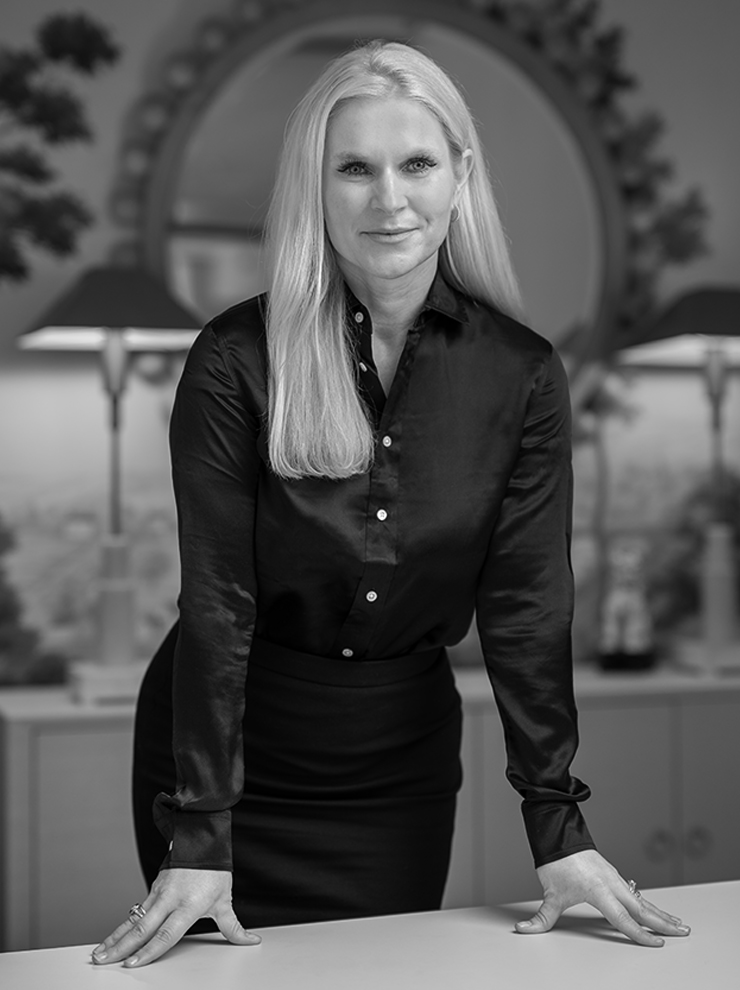 Sherri A. Sackett
Chief Executive Officer
Chief Executive Officer Sherri A. Sackett leads the bank's cultural engagement efforts, as well as the deposit incentive program, and serves as the bank's FinTech adoption enthusiast. Her management of subordinated debt and preferred stock offerings has been critical in the overall vitality of Select Bank.
Sherri's financial career began in Commercial Real Estate. As an organizer of Select Bank, she has a broad scope of experience in all areas of banking to include Commercial Lending and Senior Vice President of Retail. With over 20 years of experience, Sherri organized and formed two de novo banks, including the Capital Raise and Regulatory Approvals.
Sherri is a graduate of the University of North Carolina, the Virginia School of Bank Management at the University of Virginia, and the Graduate School of Banking at LSU.
Sherri currently serves as a Director of the Leukemia and Lymphoma Society Board of Trustees – Richmond Chapter and is the board chair for Fight Against Leukemia. Sherri also serves on the board of the Virginia Bankers Association MSI, the Virginia Bankers Association MSI Executive Committee and is a member of the Board of Trustees for the Graduate School of Banking at LSU. Prior community involvement includes serving on the boards of The Lynchburg Historical Foundation, Girls on the Run, and Humankind.
As a mother to two young girls, Sherri fondly refers to being their MIC (Mother in Chief). A commitment to fitness and nutrition is foundational to Sherri – combine that with her competitive and passionate drive, and you have a driving force behind the successful Select Bank team.
---
Commercial Lenders
Mike Forren
434-455-1721
[email protected]
Dean Sexton
336-964-6231
[email protected]
Directors
T. Clay Davis
President/Chief Financial Officer
Select Bank
T. Scott Garrett, M.D.
VA House of Delegates, 23rd District
General Surgeon
Jennipher B. Lucado
President & Owner
Brownstone Properties, Inc.
C. Letcher Newcomb II
CEO
Capital Management
Robert K. Pearson, Jr.
Owner
Charley's Restaurant
Alan W. Pettigrew
Vice President & Owner
Stamptech, Inc.
Larry H. Redmond, MD
Vice Chairman
Radiologist, Radiology Consultants of Lynchburg
J. Michael Thomas
Chief Executive Officer
Select Bank
Daniel P. Thornton
Chairman
National Accounts Executive, Progress Printing
M. Ralph Wilkes
Owner
Wilkes & Company Accountants, Inc.